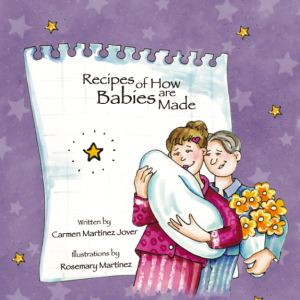 Recipes of how babies are made
This a story that explains in a very clear way many different forms of conception that exist nowadays: sperm donation, egg donation, embryo donation, surrogacy and adoption. This story helps parents, who have used these methods, to share with their children how they were born.
Children can visualise through the images, these complex procedures and understand them in a simple and natural way.
Written by: Carmen Martinez Jover
Illustrated by: Rosemary Martinez